water damage repair experts
Welcome to Harleys Construction and Restorations, your trusted partner for all your water damage restoration needs. If your home or business has suffered water damage, you need a reliable and professional restoration service to help you get back on track. We are here to help you in every step of the way, from assessing the damage to fully restoring your property to its pre-loss condition.
Water damage can occur for a variety of reasons, including burst pipes, leaking roofs, faulty plumbing, and natural disasters. No matter the cause, water damage can lead to severe problems such as mold growth, structural damage, and health hazards.
At Harleys Construction and Restorations, we understand the urgency of water damage restoration. That's why we provide fast, efficient, and reliable water damage restoration services to homeowners and business owners. Our experienced and certified professionals use the latest equipment and techniques to quickly remove water, dry out the affected areas, and restore your property to its original condition.
Our water damage restoration services include:
Emergency water extraction

Water damage assessment

Mold remediation

Structural drying

Dehumidification

Carpet and upholstery cleaning

Odor removal

Content restoration

Reconstruction services
We also work with your insurance company to ensure that your claim is handled quickly and efficiently. Our goal is to make the restoration process as stress-free as possible, so you can get back to your normal routine as soon as possible.
At Harleys Construction and Restorations, we take pride in our work and are committed to providing high-quality services to our clients. We are available 24/7 for emergency services, so don't hesitate to contact us if you need immediate assistance. Contact us today to schedule a free consultation and estimate for your water damage restoration needs.
what kind of water caused the damage
When dealing with water damage consider these things
It is your job as the homeowner to mitigate damages to your home as soon as your made aware. First thing we need to do is stop the water source so the leaking will eventually stop as well.
we offer Emergency services to help
If a roof leak is the problem we need to tarp the damaged area right away.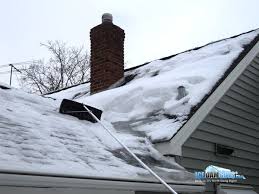 If an ice dam is the source , the best route it to clear the area of any snow and ice to prevent water infiltration.
Once the water source has been handled we need to remove the damaged materials and begin the cleaning  and  dry-out process . This process has varying steps and procedures on a job to job basis. I wont bore with all the details , but trust me we do a good job ! 
Once the property is dry and cleaned from any mold or other contaminants . We start the rebuild process. Putting your home back the way it was like the water damage never happened .
Our Storm damage services
If you have damage CLAIM it !
Add Your Heading Text Here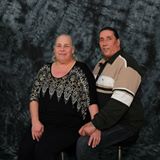 John H.
John Haddock recommends Harley's Construction and Restoration. February 8, 2019 · I had my siding and roof and windows and doors done by Harley's and they done a fantastic job on all work, this is a good Company to call for all your household needs...More
Scott M
Randy from Harley's Roofing came to my house the day after the big storm in March. He helped me through the entire experience. Randy took pictures and had a tarp put on the roof the following day. He was there with me when the insurance adjuster came to assess. Randy then took me for a drive to look at shingles... More
Vanessa V.
Harleys construction and restoration was the 2nd construction company I had come out to give me a quote on my roof. Not only were they very detailed on what all needed to be done, they also told what did not need to be done. I had Mr Roof …More
Joe C.
Did an outstanding job replacing our roof. Helped with getting the information to the insurance company. Installers were polite and professional. Great job by all.
Marilyn Rivera-B.
Jim at Harley's has been very helpful throughout the beginning stages of having our roof replacement. He submitted the claim to our insurance company and we got an approval within 24 hours. He has kept in touch with us from the initial contact with him and everything is moving smooth. Great customer service. Highly recommended

Daniel M.
5 months ago- Unresolved leak in garage that has damaged the drywall...Harleys sent out a top tradesman to correct the issue. He installed new flashing and I am confident that the issue is now resolved. A company is only as good as their ability to provide service to their customers by standing by their warranty. Upgrading back to 5 Stars.
James Sch
Without Harley's help, I would have had major house damage! Came home from work one evening to find someone walking on my roof at the shingles. I notices after the last storm we had that I was missing some shingles, but didn't think much of it. Thought, what is someone trying to sell my wife now?..More
Manny S.
The bottom line is our roof needed repairs due wind damage and normal aging. Kyle walked us through the whole process and followed up with all necessary folks including our insurance company to get our roof finally replaced including repairs for internal water damage. Great job! Our house looks better than ever! Thanks
Robert A.
Positive: Professionalism, Quality, Value These guys are Great contractors! Finding an honest and reliable contractor these days is not easy, but the team at Harley's definitely made the cut. My home is almost 100 years old so I was determined to select the best roof and contractors to install it. These were the guys and they did a spectacular job... more
Jimmy P.
I am so glad that James Adair was referred to me by my friend Joel, one of his happy and satisfied client. James has provided us with a stress free experience in replacing our roof and in dealing with our home insurance provider. James and Robert who inspected our roof are very knowledgeable in what they are doing. I would like to commend Tom and his crew for an excellent job...more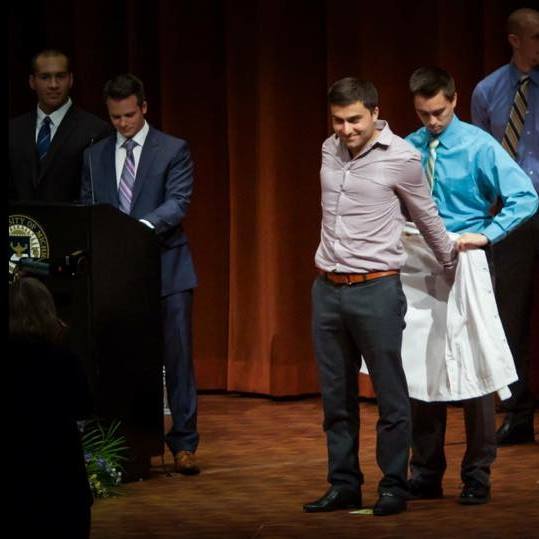 Ruslan B.
Excellent customer service. Explained to me all the available options and walked me through the entire process! A+
Malaya S
Great Company, very Friendly and does what they say their going to do. Works with your insurance company to get your roof approved, and handles everything from the install to talking to the insurance company. Takes a little time, but in the end the install was great and it only cost me my deductible! Highly recommend
sign up for your free inspection